As Interior Designers here in Dallas we always love to see and share beautiful trends as we come across them. One place where our interior designers are seeing some shifts from the last few years is in flooring. Wood floors have always been a beautiful and versatile flooring option for homeowners! With so many finishes, materials, colors etc, there is truly something for everyone. You really can't go wrong with your wood flooring choices, but if you are looking for a change or are choosing finishes for a new build; take a look at some of the hottest design trends in wood floors for 2018 to give you an edge on your project and space.
Color:
Medium and lighter tones are coming back. The design trend has been dark and darker for years but we are seeing medium tones make a comeback. We are especially loving the look of a lighter toned flooring next to a darker cabinet, island or furniture!
Scale:
Similar to color, we are seeing a retro revitalization of narrow planks from the 40's and 50's and we love the juxtaposition of the minimalist lines next to chunky islands and furniture for interest.
Pattern:
Whether it's parquet (another retro look getting a second chance!),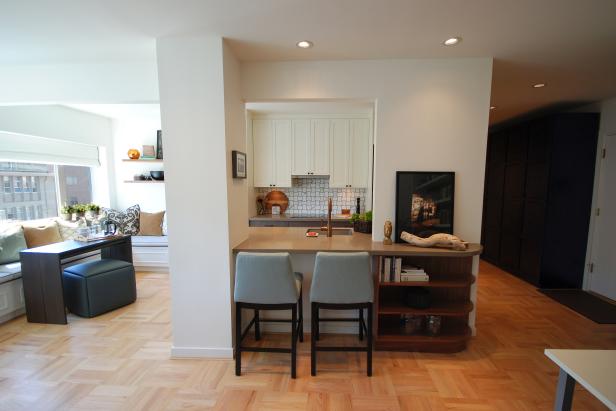 or herringbone (sophistication is the name of the game!), there is no shortage of fabulous flooring patterns to choose from right now! Due to the additional labor associated with these patterns, choose certain areas or rooms to clearly define with a pattern and you won't be disappointed!
Material:
Just like with every other design trend of 2018, mixing materials is hot hot hot! Our Dallas Interior Designers love pairing wood planks with raw exposed brick or a clean bright tile is a beautiful and unique way to make a big statement that is definitely not going to be found in every house on the block!
Whether you choose to jump on a trend or opt for a classic finish and color, you can't go wrong with wood floors. They add instant appeal and visual interest to any space and home. To discuss your flooring options with a designer, contact us today!